Tradeshow Marketing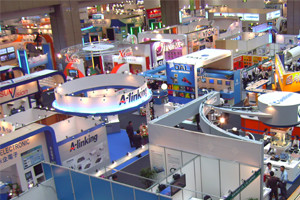 Tradeshows are a great tool to showcase your product or service to interested potential consumers. Though, most tradeshow's come at a high cost, so it is important to ensure that you are utilizing this tool to the best of your ability. At Klutech, we focus on finding tradeshows that best suit your brand where you will have the largest potential consumers to network with.
Along with tradeshow booking, we also provide skilled workers to help run your booth and pitch your product or service to the individuals at the tradeshow event.
We also provide brand ambassadors who walk around the tradeshow with your marketing material with the goal to bring the potential customers to your booth!
Who are the skilled workers?
The skilled workers are individuals with a college-level education with a background in marketing or communication. They study your products or services in order to best be prepared for the tradeshow event.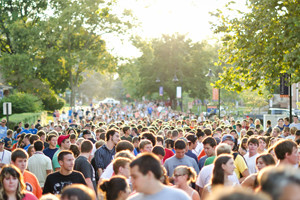 Who are the brand ambassadors?
Although the brand ambassadors vary they usually consist of social media influencers, models, and/or skilled marketers.
Can I choose the labor?
Absolutely. Let us know your preferences such as gender, skill-set, age, or other demographics and we will find the best suited person for your tradeshow event.
Can I tell them what to wear?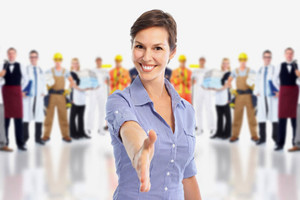 Yes you can. We understand the importance of branding and maintaining your preferred brand identity. You can have any of our members wear whichever you would like. Let us know the details prior to the event so we can inform the members of the dress-code as well as provide you with the sizes if you wish to provide the clothing articles.
Booking Fee: For our team to book the tradeshow for you, the cost includes a $35 booking fee.
Skilled Worker: We charge hourly rates and day rates. The cost per hour is $45 or $450 per day.
Brand Ambassador: We charge hourly rates and day rates. The cost per hour is $45 or $450 per day.
Prices do not include the tradeshow booth. If the tradeshow is outside of a 100 mile radius of our closest team members, you will be subject to providing the traveling and amenities for the team members. Let us know where your event is so we can inform you prior to booking if it is outside our 100 mile radius.