Modern Development on Modern Devices
Different Devices - One App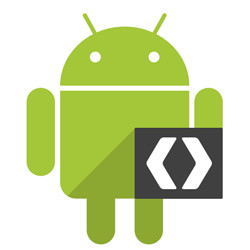 The Android Platform has one major feature (or flaw?): A universal operating system for countless devices and device manufacturers. With so many different manufacturers creating so many different devices, with different features and sizes adds a level of complication when designing the look of your app, Klutech has developed a way to bring "responsive" design to a native Android app. Keeping the same principles brought to us in website design for responsive design, we have implemented a range of sizes to keep your brand and design principle the same to all variations of Android devices current and future.
What does this Cost Me
Due to the nature of custom development, we cannot just give a one size fits all price, however, we can tell you that we are the most cost-effective solution available. Most customers tell us they were quoted $300k+ for their app needs, we think that's crazy, our app development starts at $10,000, and we can say that the majority of our customers don't pay over $75,000 for their "$300k" app. Contact our sales reps today to schedule a free consultation to get a quote started!